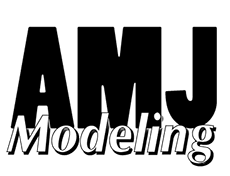 Amateur Modeling Jobs /careers for new models
/Become a Model Start Working Today!
Get Started Modeling.
Now Hiring!
The first step is booking the appointment. It's getting in the studio and getting started with the modeling experience you'll need to build a thriving career. Experience what it's like with the cameras and establish the comfort of being in front of the lense. Feel the bright lights on your face and see your work published for the masses. It's work you love and you can finally get paid. Whether wanting a prefessional and long lasting modeling or acting career, or looking for amateur hobbiest outlets hoping to make extra money, we are hiring and look forward to hearing from you.
Email us the form below. You can be completely honest and your information is purely confidential with our Talent Recruiters. There are no right or wrong answers and information. To help us get started on your amateur modeling goals, please fill in the questionnaire below and hit submit at the end:
CONTACT US Got questions about modeling?
How to begin? How much can AMJ Modeling pay? Will I really make money and get paid? Career help for beginners? All the above?
© 2016 AMJ Modeling
AMJ & BNA Casting and Talent Recruitment
Jeff@Amateurmodelingjobs