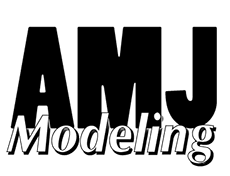 Amateur Modeling Jobs /careers for new models
/Frequently Asked Questions

FAQs
Below are just a few frequently asked questions we receive from many amateur models.
Please contact us below with these questions and any others you may have:
How do I get started being a model?
How much money can I make as an amateur model?
Are you looking for experienced modeling professionals?
How long does it take to begin amateur modeling?
Do first-time models make a lot of money?
Do I have to audition as a model before assigned any work?
How old do you need to be to become a model?
Are there jobs for mature/older models as well?
Is there any money to be made in modeling for beginners?
Am I allowed to submt my nude modeling images for consideration?
Is Adult Modeling available for pay?
If I want to grow beyond amateur modeling can you help with more modeling career help?
Am I able to pose nude?
Do I have to pay for my own travel?
Am I excepted to sign a contract?
Can I still model if I am a plus-sized model?
CONTACT US Got questions about modeling?
How to begin? How much can AMJ Modeling pay? Will I really make money and get paid? Career help for beginners? All the above?
© 2016 AMJ Modeling
AMJ & BNA Casting and Talent Recruitment
Jeff@Amateurmodelingjobs